The threats continue at Ada High
On Friday, Sept. 18, Ada High School received its third threat of violence in the past year.
It initially appeared as though a threat was made on the school website.  This message discouraged students from attending school on Monday, Sept. 21.  A screen shot appeared on the social media site, SnapChat, and quickly spread throughout the student population before being brought to the attention of school administration.
Administration originally believed that the Ada City Schools website had been hacked.  However, upon further investigation, the school district's IT department determined that the person responsible used code to manipulate an individual computer screen to seem as though the warning actually appeared on the school's website.  After the manipulation, a cell phone was used to take a photo of the computer screen which was made viral over social media.
"I saw it on one of my friend's SnapChat stories, and it frightened me, not knowing if it was real or not.  I felt very relieved and safe again once I learned it was just a prank," said Mackenzee Crosby, AHS Junior.
This incident was unsettling because it was not the first.  Last year similar threats were made against Ada High. The first appeared in a girl's restroom stall in the Ada Cougar Activity Center on the high school campus.  Another appeared one morning when a student found "kill you all" spray painted on the wall and on the steps located on the south end of the school.
Jamie Weston, an English/ Journalism teacher at Ada High school said, "I never really worried about actual violence against the school. Once kids figure out that something will cancel classes, it starts a domino effect."
While some reactions speculated that the new threat was students trying to be funny and get out of school, according to school policy, all threats must still be taken seriously.
Jeff Maloy, the principal at Ada High, began by announcing it to the students that the threats were being taken care of.
Shortly before school let out, Maloy came back over the intercom and addressed the students once more.
"It has been resolved, so there is no longer a threat Monday.  It has been resolved."
Students took to social media sites to express their opinions of this new threat.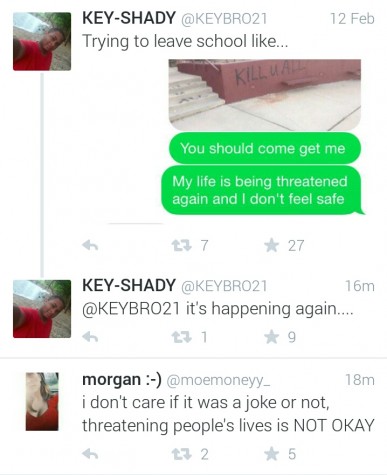 Due to the threat being made on the internet, all Ada Schools have taken the precaution of blocking social media, game sites, Youtube, etc. on the school internet.
View Comments (5)
About the Contributor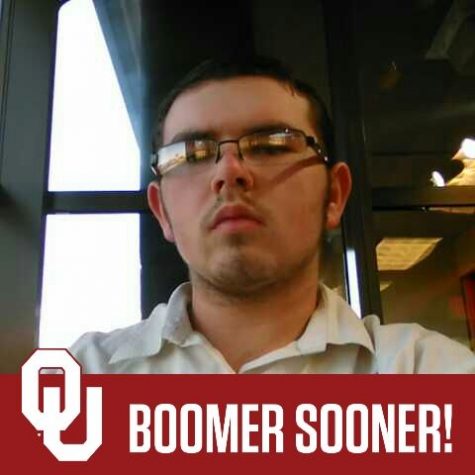 Aaron Compton, Writer/ Photographer
Aaron Compton is a Junior at Ada High school and has been a Cougar Call staff member for the past three years. He is currently serving as senior editor...