Joy Comes to Ada High
Joy Hofmeister made a visit to Ada High earlier this week.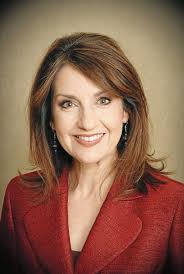 Ada High was proud and excited to welcome Joy Hofmeister, The state of Oklahoma's School Superintendent. Mrs. Hofmeister made her appearance on Tuesday, January 20th. The reason for her visit was to share goals for her new term.
Some of the topics she addressed included funding for schools and testing. Along with reducing the amount of tests students must take, Hofmeister plans to meet with the budget committee to create a better understanding of where the money for our schools will go.
Hofmeister feels that "One test, on one day, should not determine a child's future. Tests should be tools used to inform and adjust instruction for students."
According to www.joyforoklahoma.com, Joy plans to work with parents and teachers, not against them. she believes that competitive teacher pay is an urgent priority as a response to the teacher shortage in Oklahoma. Joy has shown enormous potential to lead Oklahoma Schools to a brighter future.
Leave a Comment