Travel more, spend less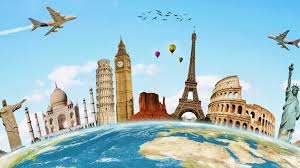 People all over the world, specifically those in a small town, tend to have a certain lust for traveling. Traveling opens the doors to new experiences that you wouldn't have access to without stepping outside your comfort zone.
Sophomore, Cole Wilson, says, "I would like to travel the world because I would like to see the different wonders."
Traveling started as a convenient way to get from place to place, and the time spent getting to our location was just a waste, but has now evolved to something bloggers and adventurers can't get enough of. The problem with this, is that not everyone has thousands of dollars set aside for a lifetime of vacationing.
Believe it or not, traveling for fun or even pursuing it as a career is possible.  By traveling cheap, you can see more places and spend less money. 
When you have a set location in mind, look for the cheapest flight possible. Research which time of year you could visit your destination to receive the best deals and prices.
When looking to book a flight, consult multiple resources and remember that timing is everything. Tuesdays and Wednesdays are the best time to look at airfare online, since these days are further from the weekend, when people tend to travel more.
There are certain programs and websites that will help travelers get the best flight and accommodation deals, such as Airbnb or Travelabroad. You could also look into volunteer programs that will supply housing for you while you do your volunteer work.
When you've arrived at your targeted destination, hospitality may be hard to budget.
Instead of crashing at a Holiday Inn, you may want to look into hostels, which are low budget accommodations that travelers share. They are significantly cheaper than hotels, and can house anywhere from 4 travelers to 20 travelers in a room. They're a good way to meet new people and even acquire tips and traveling partners.
Another good way to save on housing is staying with a host. Websites connect travelers and hosts for free, where you can stay in a locals home for free and they show you the area, which could be a much better experience than commercial tours and pricey attractions.
As you explore local places, you may get a bit hungry. Skip the chain restaurants and famous fast food places and go for the diners and local favorites instead. Those tend to be better priced and are more cultured, so you can get a feel for what the locals like to dine on. You could also pack your own meals bought at super markets or grocery stores beforehand.
While you are traveling or staying in hostels and locals homes, there can be some major cons and safety risks. Some hostels may be located in not necessarily advised areas. You may arrive at one and not have clean sheets or a clean shower, so its definitely a good idea to bring shoes to shower in and some spare bedding.
To avoid your items being stolen, make sure your hostel has a place to keep your luggage safe when you aren't present and don't leave your belongings out in the open for people to take. The dangers of staying in a hosts' home are apparent, since staying in a strangers home can be bit risky. Make sure to do proper research and to be cautious by having self defense options at all times.
Some tips to avoid any dangerous situations while traveling are to have healthy skepticism and to be aware of your surroundings.
Learn the rules and public policies of an area before visiting so you'll blend in with the locals.
Your travel information needs to stay safe as well. Use secure websites and programs to avoid getting scammed and always carry copies of travel documents with you. Maybe even consider carrying a decoy wallet just in case.
Once you've done you're proper research and planned thoroughly, grab a traveling partner and experience something new.
Leave a Comment
About the Contributor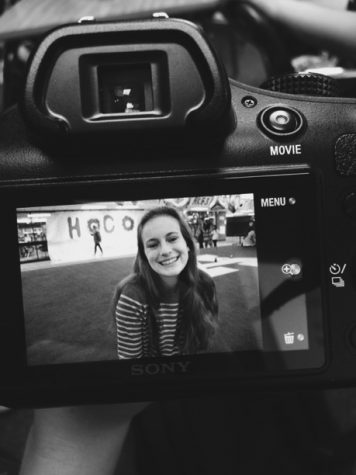 Taylor Russell, Staff Reporter
Taylor Russell is a Sophomore at Ada High and a first year staff member of The Cougar Call. She enjoys art, spending time with her friends, and being...