Is Oklahoma next in line for teacher walkout?
Hang on for a minute...we're trying to find some more stories you might like.
Across the country, schools are experiencing a nationwide walkout ranging from huge cities with populated schools to small towns and rural schools. Each and every school and state is different but they all have one thing in common, they believe it is finally time for a teacher walkout. These walkouts are announced and determined by the school board to see what seems best fit for their district. Oklahoma is the next state that has been asked if they would join the fight. The decision for Ada City Schools board and teachers to join has yet to be announced, but they will come up with an official statement this week.
The state of Oklahoma is most known for giving the lowest paid salary for teachers in the country with an average pay of $42,460 a huge contrast when being compared to the highest average pay being $82,020 in Alaska.
It's understandable why a teachers strike would be held and may just prove to be successful when also considering the fact that a strike occurred in West Virginia recently under similar circumstances. West Virginia is classified as being the 5th lowest average pay for teachers at $54,240. They had held out for 9 days until the demands of a %5 raise, better health insurance and other benefits were met.
Along with Oklahoma being first in lowest pay, it also is experiencing a teacher shortage that has made a new record high of issuing 1,429 emergency teacher certifications in a few short months than the total amount of the whole previous year of 2016-2017 with 1,160 certifications. What these certificates do is allow for these teachers in training to be employed as teachers even if they haven't filled their education or training requirements by gaining real experience to deal with children in an everyday classroom. Oklahoma has even gone as far as to change state law  that allows teachers to teach for two years off of these emergency certificates. 
Oklahoma's lack of teachers continues to grow as the Board of Education works on budget cuts. Many educational sacrifices continue to be made including the cut to world language classes. So far,  ¼ of schools have taken this off this past decade. Since 2006, the number of schools that have at least one world language class has quadrupled from 39 to 149 as of last year according to the Office of Educational Quality and Accountability.
The process to get better is not always as easy as it seems and whether Ada will be next in the middle of this epidemic is yet to be seen.

About the Writer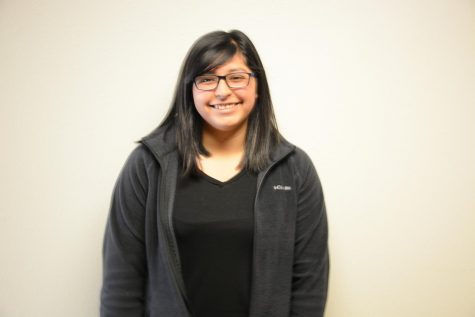 Karla Charqueno, Staff Writer
Karla lives here in Ada with family.  She enjoys the company of her cats, and they are named as follows: Rocket, Smokey, and Cheeto.  She doesn't care...