Graduation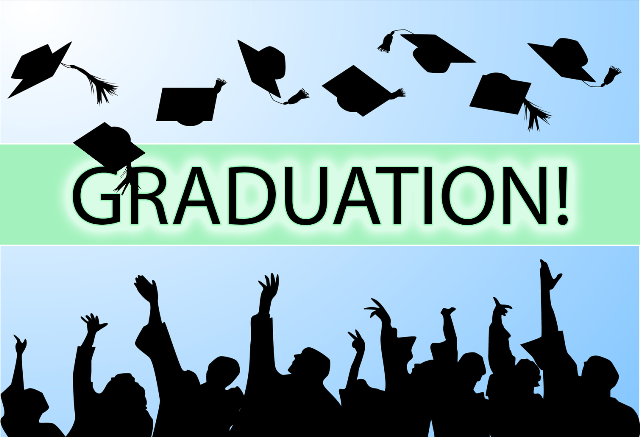 Seniors, next week is graduation. Here's everything you need to know to be prepared.
Monday, May 19th 6:00: Awards and Scholarship Assembly
Tuesday, May 20th 1:10: Practice For Commence
Tuesday, May 20th 7:00: Commencment (wear cap and gown)
NO ONE IS ALLOWED TO TAKE PICTURES IN THE FRONT TO TAKE PICTURES. PLEASE ASK YOUR PARENTS TO NOT COME DOWN TO THE FRONT.
PLEASE REMEMBER THAT THERE IS NO RESERVED SEATING AT GRADUATION. DO NOT TAPE OFF SECTIONS OF SEATS, OR WE WILL HAVE TO REMOVE TAPE. YOU ARE THE STAR AT THIS EVENT. LETS KEEP IT SIMPLE AND MEMORABLE FOR YOUR FAMILIES AND YOU!!