NBA Playoffs Preview: Eastern Conference
#1 Milwaukee Bucks (60-22) vs #8 Detroit Pistons (41-41)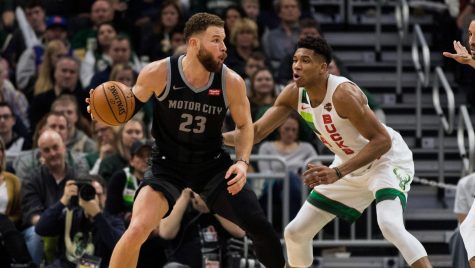 The Milwaukee Bucks finished the year  at the top of the food chain in the NBA, voted by most as one of, if not the best team. They fared well this year with their NBA  Kia MVP candidate Giannis Antetokounmpo. He led them to their best season ever and gave them their first true shot at the NBA Finals in decades. The top seeded Bucks will be facing off against the eighth seeded Piston, which can be a bit of a challenge. The Pistons had a late season surge towards the playoffs, after having a losing streak for several games. They finally got it together and ended up clinching playoff birth. Detroit has been led by Blake Griffin, who has had a revival story in his career. He is now averaging 24.5 points, 7.5 rebounds, and 5.4 assists, almost doubling his career averages while he was on the Los Angeles Clippers. The Pistons have stepped up from their last season by adding Blake Griffin and now they have a shot at upsetting the first seeded Bucks. I don't see it happening, however, I think the Pistons could win at least a game or two.
My Prediction: Bucks win the series 4-1
#2 Toronto Raptors (58-24) vs #7 Orlando Magic (42-40)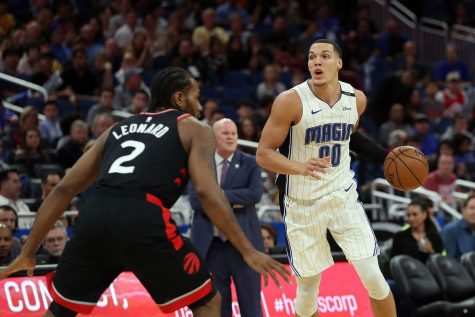 The Toronto Raptors are considered one of the most elite teams in the NBA at the moment and are feared throughout the league. The team wasn't that impressive until they added Spurs superstar Kawhi Leonard in a trade and also picked up Marc Gasol from the Grizzlies. Leonard has had a little bit of a rough stretch but has been improving late in the year. Kyle Lowry usually does very well in the regular season but has not always done so hot in the playoffs, so that could be a big factor in a seven game series. They have been somewhat dominant this season, but have struggled with their post defense, which the Magic should be able to take advantage of. The Magic have two solid big men in Aaron Gordon and Nikola Vucevc, who should be able to challenge the Raptors' star power. The Magic came back with a huge few victories late in the season to even make this spot in the playoffs, so you can expect to see a huge sense of pride in them. It's their first playoff appearance in almost eight years. I can see the Magic putting up a great fight, but with home court advantage and more talent, the Raptors will pull it out in the end.
My Prediction: Raptors win the series 4-3
#3 Philadelphia 76ers (51-31) vs #6 Brooklyn Nets (42-40)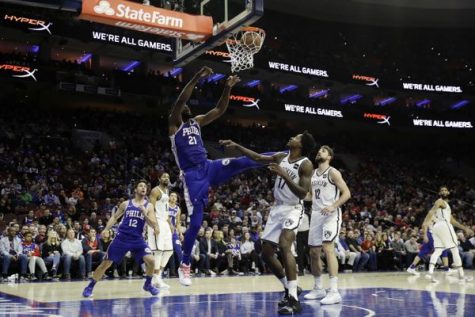 The Philadelphia 76ers maybe have their best roster EVER and seem to finally be clicking… or so we think. Ben Simmons (their young star at point guard)  has been known to struggle in the playoffs, so we could be seeing a repeat of his struggles from last year. If their core of starters can stay healthy, it should be an easy sweep. However, if they can not stay healthy or get Simmon's offense going, the 76ers are going to struggle deep into a seven game series. The Nets on the other hand, have been on fire late in the season. They have a high-level of team chemistry and have almost been unstoppable. D'Angelo Russell's career has skyrocketed since he entered Brooklyn after being traded by  LA, and he's still showing off. Brooklyn could easily win this series, and I see an upset in seven games.
My Prediction: Nets win the series 4-3
#4 Boston Celtics (49-33) vs #5 Indiana Pacers (48-34)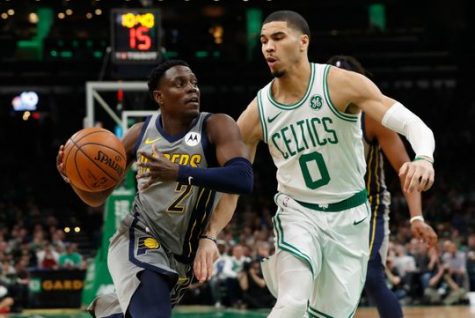 The Boston Celtics have been kind of spastic this entire season. Their season has been full of ups and downs, especially after Kyrie Irving's injuries. They seemed to finally be on the same wavelength in games, but then would fall apart and lose by twenty the next. The Celtics were a Title Contender early on this year, but they failed everyone's expectations pretty much the entire year. Gordon Hayward has finally recovered from his injury and has been leading the bench with Marcus Morris (who has also been doing very well). The Celtics seem to finally have it back together with the playoffs beginning, but we will see. The Pacers won't be much of a challenge in this series, as their best player Victor Oladipo had a gruesome leg injury that has eliminated him for the rest of the season including the playoffs. Their only hope would be Bojan Bogdanovic, who is an elite three point shooter, but no one knows if he is able to carry the team for a whole series. Don't expect much of an upset here, as the Celtics should win with ease. I predict a clean sweep for Boston and for them to have time to rest for the second round.
My Prediction: Celtics win the series 4-0
Leave a Comment
About the Contributor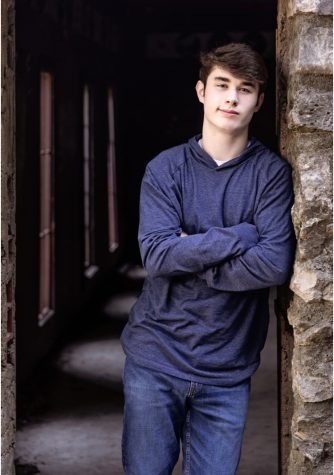 David Lewis, Sports Editor
David Lewis, a senior at Ada High School, is in his third year of journalism. In his first and second year he placed first at state in the Multimedia category,...