Pirates Walk the Plank
As the smoke rolled out on to the field, the Cougars stormed out ready to battle with the Pirates.
The Cougars were like a well-oiled machine as they continued to drive towards the touchdown. The defensive side was was just punishing the Pirates as they tried to score. Junior running back, Shiloh Windsor, made some amazing runs against the Pirates. Shiloh also made an interception against Bristow.
The turnovers were just unbelievable as both teams gave each other the ball. As the second half started, the Cougars came out just as strong as the first. The Pirates were just hopeless to stop the  Cougars.
The Cougars did so well, that some of the JV players got some playing time as the game came to a close. The game ended as the score became Cougars 48 to Bristow's 0.
Continue to cheer on the Cougars as they go against Tecumseh at home. GO COUGARS!!!!!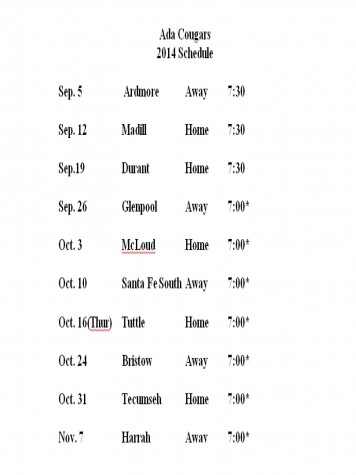 Leave a Comment