Ada High sophomores cast their votes
On Fri, Oct. 28, many students took a big step in getting involved with politics. Cara Waters, English teacher at Ada High School, provided a unique learning opportunity in educating today's youth about the election.
The students took one week to independently study each candidate and their views before choosing the candidate that most appealed to them.
The following week, on an educational platform called Newsela, students were able to cast their votes in an online mock election with the 2016 Presidential candidates.
Deland Cobb, sophomore, said,
"I feel like even though our votes didn't count, it was a good experience to get us ready for the real world."

Photo by Jersey Gregory
Students Ethan Boles and Matthew Brown vote.
The results of the online poll were finalized Nov. 2, and the students were able to see the effects of their participation. Across the nation, Hillary Clinton beat Donald Trump 57% to 32%. In Oklahoma, Trump held the winning vote.
Waters was motivated to show students that age doesn't have to restrict their participation in the world in which they live. The hope is that students can feel more confident learning about politics and changes to their society in the future.
Leave a Comment
About the Contributor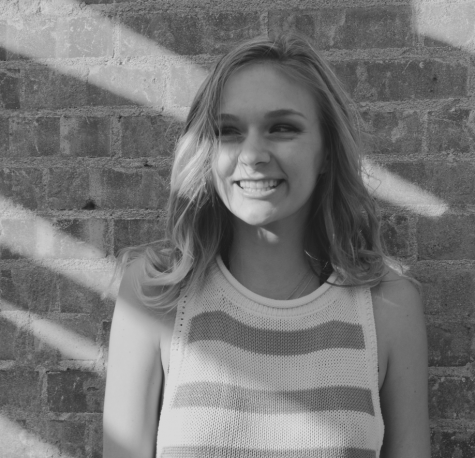 Jersey Gregory, Journalist
Jersey Gregory is a first year journalist for the Cougar Call and a sophomore at Ada High. This year is also her first year in Performing Arts and Drama...