Princesses will reign over Ada
Lords and ladies, prepare for the arrival of royalty.
Ada High Wrestling will be hosting a Princess Party on March 4, 2017.  The party will serve as a fundraiser with all proceeds benefiting the wrestling team.
Kyle Bohannon, Ada High's wrestling coach, decided he would like his team to attend a wrestling tournament in December of 2017. Bohannon plans to take every wrestler, regardless of their ability or ranking, but in order to do so, the team would have to raise lots of funds to get them there.
Tina Davis (mother of sophomore wrestler, Brooks Davis) designed the entire event from scratch. Last year, Tina Davis and Stacy Golightly started this fundraiser to raise money that benefited Ada Community Theater.
"It was successful, and we decided it was an event we like to produce every year, if possible. It's a lot of work, but very worth it. It brings joy to so many, and raises money for a good cause, all at the same time," Tina Davis said.
The fundraiser focuses on the traditional Princes and Princesses. Each session will begin at Serendipity and travel in a horse drawn carriage to Central Oklahoma Dance Company (Both are located on Main Street). Attendees will have the opportunity to mingle with over 30 different characters.
Ethan Presgrove, Ada High wrestler, will be playing the role of Prince Ferdinand, Snow White's companion.
"I'm excited to be a part of a great fundraiser. I also get to be a part of a good memory for the kids," Presgrove said.
There are three different sessions to choose from, each lasting 1.5 hours, and the cost per session is $30 per child. Children will be divided in groups of ten. According to Tina Davis, the event was limited to 200 hundred participants so each child could spend one-on-one time with the characters.
During each session, children will travel from station to station spending time with different magical characters and engaging in activities. Parents are welcome to tag along with their child and take pictures. Boys and girls are permitted to dress as their favorite character, but it is not mandatory.
Mackenzee Crosby, AHS senior, will be taking on the role of Snow White for the event.
"I am most definitely looking forward to being Snow White because I get to dance and sing with kids, while supporting and raising funds for Ada High wrestling," Crosby said.
Serendipity on Main Street will handle reservations and payments for this one-day-only event. Contact Serendipity for additional information at 580-272-0055.
View Comments (3)
About the Contributor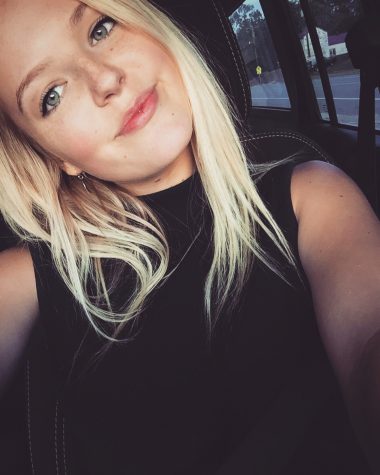 Malli Pingleton, Student Life Writer
Malli Pingleton is a junior at Ada High School, she is a second year AHS Cougar Call staff member, and frequently writes feature articles, opinion pieces,...