Ada High Under New Management
Mr. Golightly's retirement left room for new management at Ada High.  Mr. Maloy has taken over the principal role while Mr. Jacobs steps in as vice-principal.
Along with new principals come a few new rules, such as no tights, shorts must be a certain length, etc.
Since we have new rules and principals, we also have new standards to meet. Mr. Maloy expects us to have respect, not only for each other, but for the teachers as well. An advantage of giving respect, we get respect in return. Mr. Maloy feels very honored to be given the respect of being principal of Ada High School. He said that he owes a lot of credit to Mr. Golightly for showing him the right way to run a school.
Mr. Maloy wants the students to succeed not just in school, but in life as well.  "Remember your long term plans.  Don't settle for minimum wage."
New vice-principal, Mr. Jacobs offers a similar sentiment.  "These three years will go by fast, so make the most of your opportunities." When asked what he expects Coach Jacobs said he "hopes things go smoothly throughout the year, and hopes that the students will learn as much as possible."
Mr. Jacobs looks forward to having the opportunity to get to know more of the students at AHS, not just the students from his own classroom.  "Being a Vice Principal gives me an opportunity to have a good influence on kids."
Leave a Comment
About the Contributor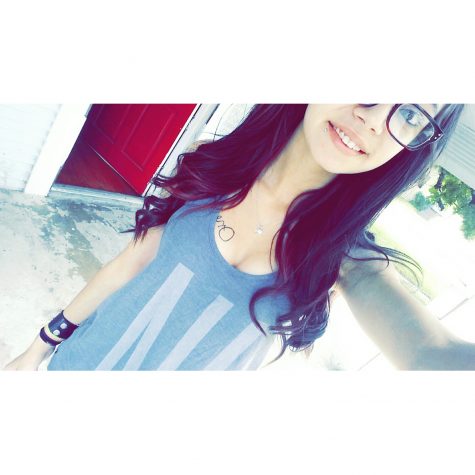 Tiyanna Melendez, Senior Editor
Tiyanna Melendez is a Senior Editor and reporter for The Cougar Call. In 2016 she achieved her goal of winning a first place award in state competitions....