Movie Review – Miss Peregrine's Home For Peculiar Children
Miss Peregrine's Home For Peculiar Children, written by Ransom Riggs was just released September 30, 2016. Almost every time a movie is made based off a book, the whole concept is completely inaccurate, and the audience who has read the book, leaves disappointed. Surprisingly, this movie wasn't completely inaccurate, and happened to top the weekend box office! Despite the 65 percent the film was rated by Rotten Tomatoes, the show was not a disappointment.
When a teenage boy's grandfather passes, he is almost certain it wasn't an accident, and he sets out to find the truth behind his grandfather's murder and all of the stories, or 'tall tales' his grandfather used to tell him. Meanwhile, his parents are convinced that Jake (Asa Butterfield), is too affected by the death, and they send him to a shrink. As clues seem to pop up left and right, Jake's parents agree to let him and his father visit the origin of all his grandfather's stories. Shocked, Jake discovers the tales are real, and is sucked into a dangerous battle between a magical world and the real world.
Despite how long the movie is, (2 hours, 7 minutes) time is completely gone as your whirled into the drama of Jake's life. Tim Burton's theme of peculiarity is simply shown, yet again in this film he directed. The shows magical setting relates to Burton's film , Charlie and the Chocolate Factory, but something mysterious like Alice in Wonderland, and all together has a different story line, but a main character in search of answers.  If you plan on having a movie night sometime soon, visit Cinemark Ada, and watch this strange, intense, but completely magical movie. It's a solid 8/10.
Leave a Comment
About the Contributor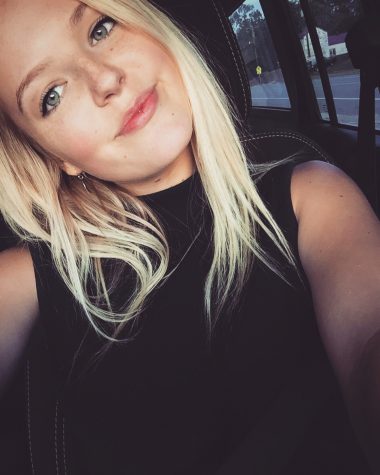 Malli Pingleton, Student Life Writer
Malli Pingleton is a junior at Ada High School, she is a second year AHS Cougar Call staff member, and frequently writes feature articles, opinion pieces,...