Movie Review
A Royal Night Out is set in London, May 8th 1945, at the end of World War II on V.E. Day. The main characters are Princess Elizabeth II (Sarah Gadon) and Margaret (Bel Powley) who plead with their parents to celebrate the war's end with the people. Their father, King George VI (Rupert Everett), allows them to, against their mother's, Queen Elizabeth I (Emily Watson), wishes, but with the condition that Elizabeth tell him about how the speech he is to give is taken by the people, to stay incognito, and be back by one in the morning. Together they are ready to set off into the town, incognito, but their mother assigns them chaperones, in an attempt to thwart their plans and make sure they are in a proper setting for the night.
(POLL)
They arrive at the Ritz where they find they are to be cloistered away at a snobby party filled with people that are not who they'd like to spend their night with. When their chaperones are distracted, Margaret sneaks out and goes out on the town with a man from the Navy. In an attempt to follow her sister, Elizabeth sneaks out too and is separated from her sister who is on a different bus, forced to follow her throughout the night to rejoin her in her escapades.
On her adventure throughout London to find her sister, Elizabeth finds a reluctant friend in an Airman named Jack Hodges (Jack Reynor). Growing closer through the perils and dangers the night holds.
A Royal Night Out is an embellished story of an actual event that took place and romanticizes it completely. The movie is 97 minutes long, written by Trevor de Silva and Kevin Hood, and directed by Julian Jarrold. The artistry portrayed gives the viewer a longing to join in on the characters escapades and a thrill as they grow, becoming new people through the night.
Leave a Comment
About the Contributor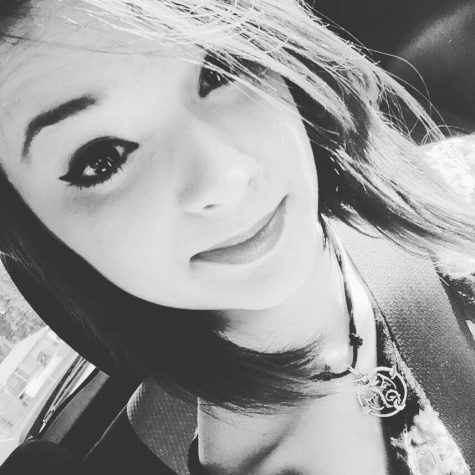 Becky Robnett, Senior Editor, Reporter, Columnist
Becky Robnett is a Senior Editor, Reporter, and Columnist for The Cougar Call at Ada High School. She also participates in Ada High's Band, is in her third...