Album Review: Lateralus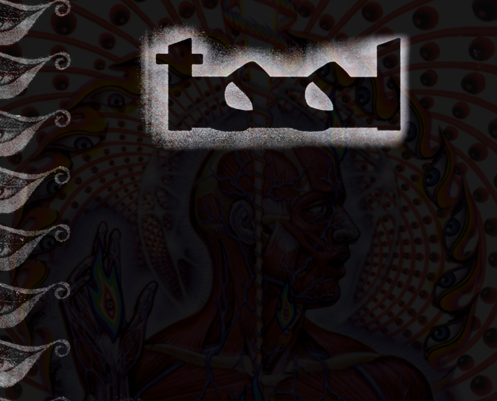 I am a metal head.  Ask anyone in my classes.  They can probably hear the heavy metal music blaring from my headphones from across the room. I consider myself a connoisseur of heavy metal music, so trust me when I tell you, Tool's 2001 album, Lateralus, does not disappoint.
This album comes from a band that influenced music as we know it with their unique new sound. Tool, the band that defined progressive metal, made music history again with the album, Lateralus. Lateralus, Tool's third studio album, was released in 2001 with 13 new songs. It arguably includes some of Tool's best works of all time.
Tool's music cannot be downloaded on iTunes or streamed in Spotify, sorry Apple users. To own or listen a Tool song you have to do it the old-fashioned way: buying the CDs, streaming on YouTube or hoping it plays on the radio.
I've personally listened to each song on this album several times. As an avid music listener, I feel that this is one of the best albums of all time, and I rate it nine out of ten. This rating is influenced by the fact that four out of the thirteen songs are instrumentals, which is awesome.
Track 1 – The Grudge: This track gives you a rhythmic blast of what Tool's all about: percussion, strange hypnotic guitar and bass rifts. It is topped off with Maynard's soothing but brute voice. The song immediately gives an excitement of what you are about to hear and continues the anticipation until the song ends. It is followed by the instrumental, Eon Blue Apocalypse.
Track 3 – The Patient: It gives a more electric, mellowed rhythm but is not too intense. It was calm and peaceful, at least until the song picked up. I can only describe it in one other way… Chills of anticipation. This song is followed by the instrumental, Mantra.
Track 5 – Schism: This is one of Tool's most popular songs and actually won a Grammy for Best Metal Performance. Schism allows you to listen to the vocals and lyrics to receive a given message of your choice. There was definitely a heavy erotic beat to that is hard to compare to other songs.
Loading ...
Tracks 6 and 7 – Parabol and Parabola: Parabol, the intro, was a peaceful and spiritual sounding song that makes you want to find yourself… Until Parabola kicked into gear, transforming the song into an awesome, rhythmic beat with a very much vibrated instrumental sound as Maynard sings about our deeper immorality.
Track 8 – Ticks and Leeches: This track goes into a darker, more belligerent aspect and meaning. The song reflects the band's hard and heavy sound. Listen aggression advised.
Track 9 – Lateralus: This is the title track and one of Tool's most innovative songs. The pattern of the music is based on the Fibonacci Sequence, making it an analytical piece of material. It is one of the most original and purest songs you can hear.
Tracks 10 and 11 – Disposition and Reflection: Disposition is is a mellowed out, cool down period before track 11, Reflection. Reflection has a distorted, out-of-body feel. It was the spiritual essence of reflecting on you consciousness and pondering what you are.
Track 13 – Triad: This a track without any vocals, buts it features a technical sounds using an orderly combination of guitar, bass, and drums. The guitar does take over for awhile to play some vibrant chords.
Ending the track is a strange audio playing, Faaip De Oiad which reflects a narrator that seems to be speaking about aliens invading.
Leave a Comment
About the Contributor
Chris Henry, Senior Reporter
Chris Henry is Senior Writer and Reporter for The Cougar Call at Ada High School. He's new to Journalism and having to to adapt to the ways of reporting...