Ada Mock Trial sweeps first round of competition
Mock Trial is a statewide competition where high school kids put on a trial. Oklahoma Bar Association provides a fictional case that could be civil or criminal. Both the prosecution and defense have three witnesses, usually compiled of a character, expert, and a doctor, but really vary from case to case. The Ada mock trial four-year seniors have seen everything from a town suing for earthquake damages to a murder case.
This year the OBA released a criminal case. This fictional case was about a 17 year old girl that was seven months pregnant. On the night of her graduation, her and her younger sister were invited to a party and they went. The defendant drank that night, then after taking her sister home, she wrecked her car due to an unstable wheel bed. There were many holes within the case (which is intentional to attempt a 50/50 chance) like the particular car she drove was unstable, and the baby had a chromosomal disease. The case was hard to fight and not easy to summarize. The defendant was written to 'plead the fifth' so she was not a character to be played during the trial for obvious reasons.
Ada High School's varsity Mock Trial team was paired with Jenks and Durant for the first round of competition. Mock trial has worked incredibly hard with memorization and trial preparations.
The defense team went against Durant prosecution and came out on top. The best witness was Reese Siegle and best attorney Ryan McCourtney. The best presented side was the defense team as well. Ada took both ballots from that match.
The second match was Ada prosecution against Jenks defense. This round was just as intense as the previous Ada round. The best witness was Christian Siegle  and best attorney was Reese Siegle. Ada took both of these ballots as well.
Ada mock trial will be excelling into the second round of competition.
The Junior Varsity team excelled in their rounds against another Jenks team and Clinton. The best attorney and witness from prosecution were Kira Lindsey and Brooklyn Cambell. The defense best attorney and witness were Reagan McCourtney and Kira Lindsey again.
Both mock trial teams did great in the first round. "It was awesome and it was definitely a confidence boost for next round." Said JV Captain, Katie Carter.
About the Writer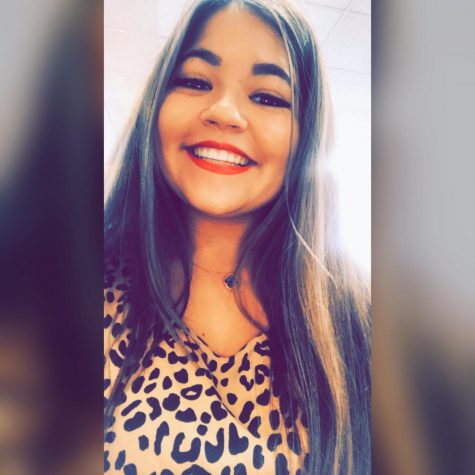 Monica Guajardo, Staff Writer
Monica Guajardo is a 17-year-old senior at Ada High School and is in her second year of being a part of the Cougar Call. She wants to be a Nurse Practitioner...