Voice of the Cougars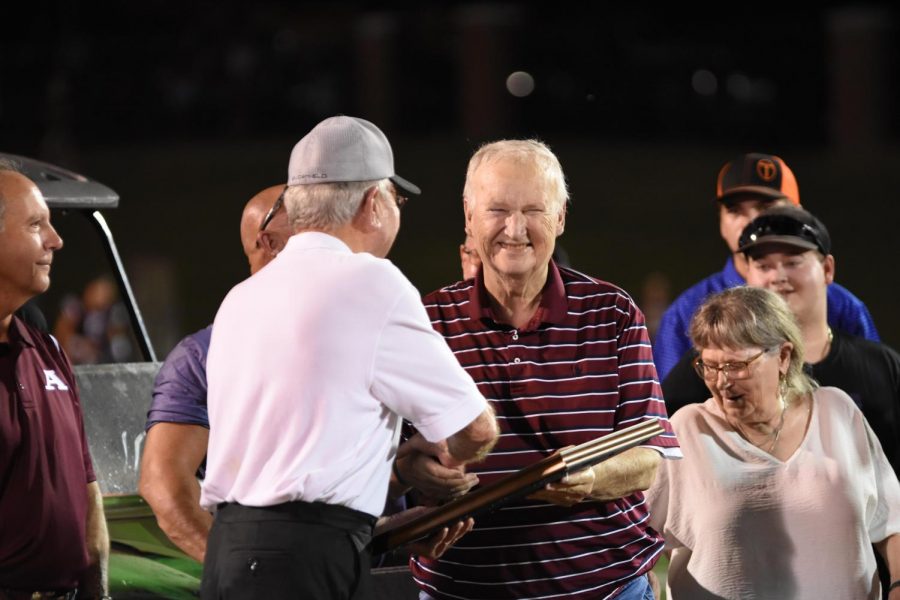 Mickey Cowan has been the legendary radio voice for Ada Cougars' Sports for over fifty years. He has announced for Ada since the 1960s, and on August 21st it was announced that he would be retiring. Cowan has publicly made known that he was diagnosed with stage four pancreatic cancer that is requiring him to retire.
The city of Ada repaid him by making September 6th, "Mickey Cowan Appreciation Day." Friday Night, athletes and Ada representatives as a whole paid tribute to Cowan with a video, a plaque, and a standing ovation.
Girls basketball head coach Christie Jennings worked closely with Cowan throughout her career at Ada.
"I don't think I can put into words the impact that Mick has had on Ada Cougar Athletics," Jennings said. "He's just been a staple, and on the girls' basketball side of things, he's been our statistician, he's covered our games on the radio, and has always been a constant supporter. He's just an all-around great person and a great person to have on your side."
The city of Ada and all of Ada Cougar Athletics are forever grateful for the impact Mickey Cowan has had throughout his career.
About the Writer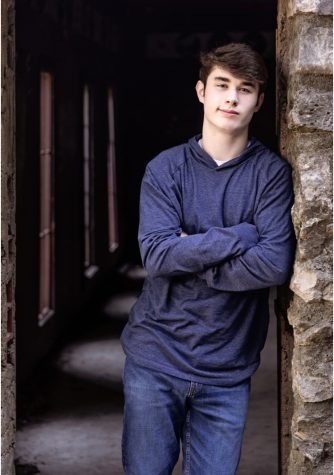 David Lewis, Sports Editor
David Lewis, a senior at Ada High School, is in his third year of journalism. In his first and second year he placed first at state in the Multimedia category,...