Ada Schools shut down from cold weather for first time
For the first time ever, Ada City Schools closed down not because of the ice/snow on the roads, but because of cold weather.
According to the National Weather Service, Monday's low temperature for Ada, Okla. was 16 degrees Fahrenheit. Superintendent Mike Anderson decided to close the school district down for the safety of the children at bus stops.
"The well-being and safety of our students and staff is my number one priority," said Anderson. "Local road conditions and temperatures are the two main criteria when making a decision to close school due to the weather."
Loading ...
Ada Schools normally shut down because of bus and travel safety, not because of the cold temperatures. Buses have problems on ice and snow just like any other vehicle. On days that snow and ice have fallen, Anderson and Bus Barn Manager, Gary McNutt check the roads early in the morning. They communicate with schools in surrounding areas, such as Konawa and Stonewall, to see how the road conditions are in those areas.
"Buses are very safe vehicles in the way that they are constructed," said McNutt. "If there is any chance of not being able to drive safely, then the decision is to not have school."
Snow days that are not used during the year are used at the end of the school year when the winter and cold season is over. Anderson and McNutt have to carefully make the decision of when it is a good time to use them. They do not want to use too many snow days during the school year to extend it into the summer.
The feedback from the community regarding the unexpected school closing was mostly positive. Ada High sophomore Khiala Brown was surprised but happy for the day off.
"I didn't know why it was cancelled," said Brown. "It was good to have it off. I loved that it closed. It gave me the ability to stay home with my dog."
Leave a Comment
About the Writer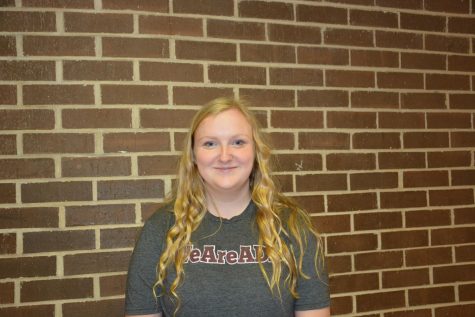 Delaney Beak, Editor
Delaney Beak is a senior at Ada High and is in her third year of working for the Cougar Call as the editor. Beak likes to write and edit all types of writing.

Beak...