AHS Students Attend AVID Advanced Learning Academy
This summer, more than thirty Ada Junior High and High School AVID students attended the AVID Advanced Learning Academy and had many opportunities to learn about the history of Oklahoma, Physics, and importance in communication.
The AVID Academy was held at the Ada Junior High for a total of four intense days. During those four days the AVID Cougars learned about the Great Depression in Oklahoma, including the history of the Works Progress Administration (WPA) and the Civilian Conservation Corps (CCC) at Wintersmith Park.
They also learned physics at Frontier City, and learned the history of the National Park system and the Civilian Conservation Corps at the Chickasaw National Recreation Area which is located in Sulphur, Okla.
As the AVID Cougars visited this area, they were able to experience a presentation from a park ranger informing the students about the history of how, why and when our national parks were made. Later that day, the students swam at Little Niagara in Sulphur.
The last event the Cougars participated in for the academy was to travel to Edmond, Okla. to visit the KOCO 5 television where they got to speak with the news anchor, Markie Martin, a graduate of Ada High School.
 AVID, which stands for Advanced Via Individual Determination, is a college readiness program developed to facilitate students' readiness for and performance in college programs.
The teachers that managed the AVID Advanced Summer Academy were Megan Cooper, Chris Eckler, Andrea Appleman, Trevor Robbins, Alyssa Rhodes, along with; Trever Graham, vice principle at the Ada Junior High, and the executive director, and academic instructor for AVID, Paula Kedy.
This year in AVID, the junior AVID students will be visiting Oklahoma University. The trip will prepare college readiness for the AVID students.
About the Contributors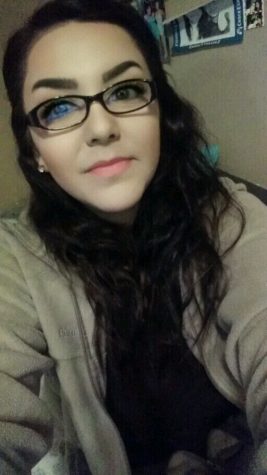 Iris Arredondo, News Reporter
Iris Arredondo is a junior journalist for the AHS Cougar Call. She enjoys playing basketball and going to the movies. She also enjoys living in the moment...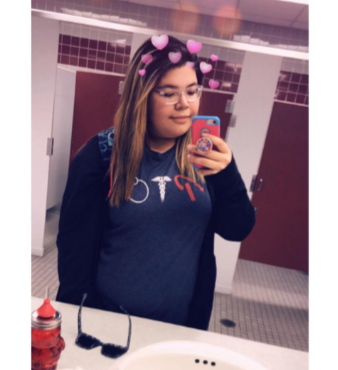 Jacky Lopez, Senior Staff Writer
Jacky Lopez is a Senior Staff Writer for The AHS Cougar Call . On April 17, 2017 at the OSM competition, Lopez  placed First for her Division III-Multimedia...