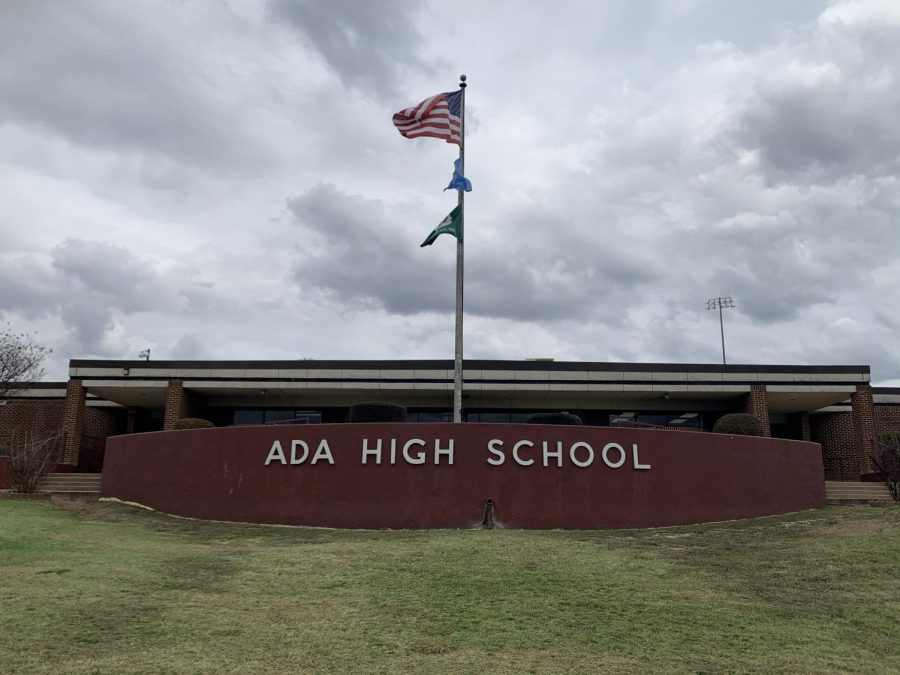 Photo: Helen Vasquez
Essential Workers of Pontotoc County: Teachers
One of the biggest concerns since the start of the COVID-19 pandemic has been keeping students safe while still allowing them to learn. Many schools around the country decided to reopen schools in the fall of 2020, making teachers' jobs essential. 
It is no doubt that teachers' stress levels have heightened since the pandemic started. "It has been both difficult and stressful at times, but, more importantly, it has been an opportunity to become better by learning to teach my students in ways I would never have thought possible," Trudy Winter, a Pre-K teacher at Ada Early Childhood Center (AECC) said. Nancy Logan, a teacher at Ada Junior High School (AJHS), noted that "At the onset of COVID, my stress level was through the roof! I lacked the skills and tools needed to teach my students remotely successfully." Logan says that she became more familiar and comfortable with distance learning and the applications involved with it. She now feels more prepared to teach in person and online. 
"
…It has been an opportunity to become better by learning to teach my students in ways I would never have thought possible."
— Trudy Winter
One significant change that teachers, students, and schools as a whole have had to adjust to is wearing masks in class. Most of the teachers I spoke to believe that the students have been taking the mask mandate well, especially the junior high and high school kids. Amanda Johns, a teacher at Hayes Elementary School, said that it is a bit of a struggle for her younger kids. "All teachers have to remind students to keep them on constantly," she said. 
Another topic that the teachers pretty much unanimously agreed on is that it's better to be in person than online. "Most teachers and students perform better in-person than at virtually, and most students will even admit that," Ada High School (AHS) teacher Lacy Morrison said. Erin Roberson, a teacher at AJHS, said, "I truly believe that student learning benefits from being in-person with a teacher in the classroom, but I also understand that there are times that this isn't a possibility." Kami Weems, another teacher from AJHS, is also glad that we are attending school in-person. "I feel that our students really need to be in school. So many students are dealing with depression, anxiety, etc. They need to be in school," she said. 
Loading ...
Numerous sports, clubs, and other student organizations have had to make changes to keep members safe. "The only way we were going to be able to have these activities is with many adjustments to what we considered to be normal," AHS band director Richard Howard said. "Most groups did a good job with their precautions." Kelly Lowrance, AHS counselor and coach for the Couganns, said that she believes coaches, herself included, are tired and stressed because of all the changes they've had to make with how they coach. 
All of the teachers I interviewed are happy about being able to get the vaccine. "I just received my first vaccine earlier this week," Roberson said. "And I am so grateful! It has been almost a year since I was able to visit my family in Arkansas. As soon as I'm fully vaccinated, I am going to spend a lot of time in Arkansas with my family."
Students' learning in the Ada City School District would not be possible without these wonderful teachers risking their health by coming to work each morning. Wear your masks, wash your hands, and social distance so we can keep students and teachers safe!