The Innocent Man case re-opens
September 9, 2019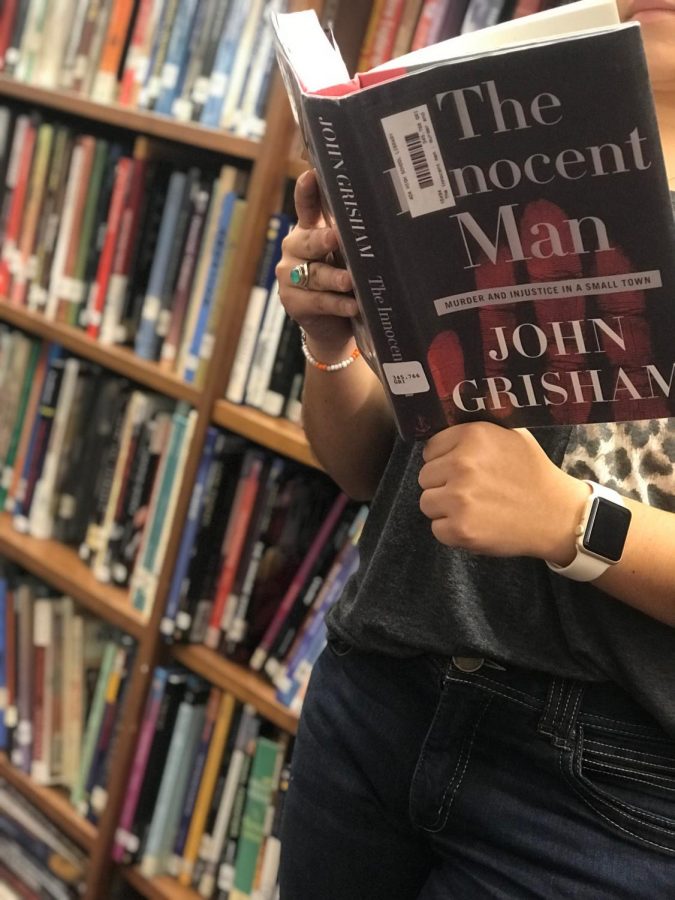 Photo: Cheyene Howell
Some people may have read the book, The Innocent Man by John Grisham. Some people may have seen the Netflix Exclusive TV Series that chronicles the events in the book. And some people, like me, live within the small, rural town where this injustice occurred.
Many kids my age have no idea that our hometown harbored two of the most controversial murder cases that have occurred in the past 30 years.  But what makes them controversial is not that the murders occurred — this is an awful reality facing every city in America.  The controversy stems from the alleged wrongful conviction of four men for truly shockingly heinous killings in cases permeated by allegations of evidence withholding, coerced false confessions and a myriad of other misdeeds. The facts below are undisputed.
On the night of December 8, 1982 a young bartender, Debra Sue Carter, was brutally raped and murdered in her apartment.  The apartment, which still stands today, is accessible by an alley across the way from a small community church. Her body and furniture were covered in misspelled messages. Ronald Keith Williamson and Dennis Fritz, both locals, were both convicted of her murder on April 11, 1988.
Netflix
Less than two years later, on April 28, 1984, Denice Haraway disappeared from her job at a local gas station.  Her body was found two years later on January 20,1986. Her alleged killers were convicted months before her body was discovered.  The convicted men confessed to stabbing and burning her body. Haraway's remains were found with evidence of a gunshot wound to the skull, with no evidence of being burned.
In 1999, new DNA evidence on the Debra Sue Carter case exonerated Williamson and Fritz. Williamson was released just five days before his execution. The DNA evidence, the spermatoza, matched a State witness, Glen Gore.
Williamson and Fritz filed a lawsuit against Pontotoc County and settled for an undisclosed amount of money. Williamson died at age 51. Fritz has now written a book on the matter.
Karl Fontenot, previously convicted of Haraway's murder, has uncovered new evidence that was withheld from him at the time of trial, as outlined in a 190-page opinion by a federal court judge.  He was ordered to be released or retried in 120 days.