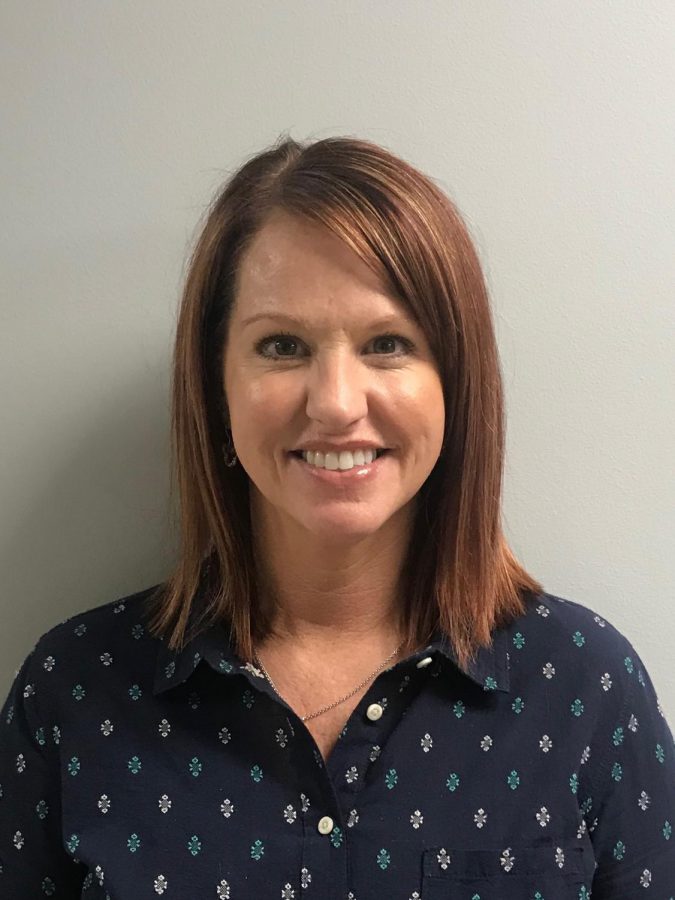 Kelly Lowrance
Q: Tell me about your background.
A: "I am originally from Edmond, Oklahoma and I graduated from Edmond Memorial High School in Edmond."
Q: How did you get into education, and how long have you been in education?
A: "It wasn't like something I always thought I was actually going to do… When I was at UCO, in Edmond, I would help some of the other [cheer leading] squads with choreography… I was helping a lot of high school kids while I was in college… I thought 'well that might be fun to actually have some kind of impact on these kids' lives.' So I switched my major to education."
Q: What is your job description?
A: [I'm] a counselor at Ada High School.
Q: What is your favorite part of your job and why?
A: "…building relationships with kids–getting to know them… I think that the right person can make the right impact."
Q: Why did you decide to come to Ada High and how do you feel about it so far?
A: "At first it was an adjustment, but it was so funny… I got so used to just loving this smaller setting."
Q: What is your favorite animal and why?
A: "If I had to pick just one, it would be a llama, because they're so ugly that they're cute."
Q: What are your hobbies?
A: "My kids. I have three kids… a lot of it revolves around my kids. I like going to movies, I like shopping, unfortunately."
Q: What is your favorite color?
A: "Blue… I just think it's relaxing, it's calming but at the same time it has a little bit of a happy element to it."
Q: What was your favorite subject growing up in school?
A: "I'd have to say English… I love psychology, but in high school you don't get into that as much, so probably English."
Q: How has this line of work affected the way you view teachers and students?
A: "I think before… I didn't realize just how involved they [teachers] get, how dedicated they are and how hard they work. I didn't realized that until I got into the profession… unless you've done it, I don't think anybody ever really, truly understands how much mental and physical energy it takes…"