Ada High F.C.C.L.A hosts recruitment lunch
January 24, 2017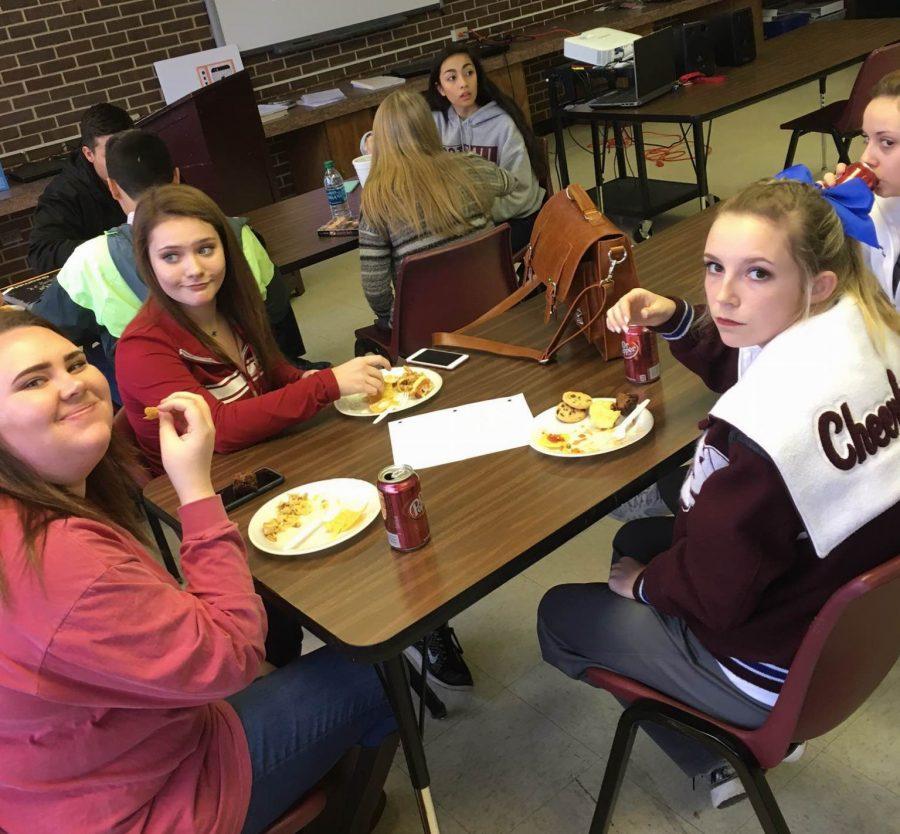 Photo: Halle Goodwin
On Friday, Jan. 13, Ada High's Family Career and Community Leaders of America (F.C.C.L.A) held their first member recruitment lunch in adviser, Toni Jones', room. This event was hosted by F.C.C.L.A Public Relations Officer, Halle Goodwin, and Ada High F.C.C.L.A member, Paige Cosby.
"This is a great opportunity to get involved in an organization that hasn't been around at the high school until this year," said Goodwin.
At the lunch, games and food were provided, as was the last chance this school year to join F.C.C.L.A. The meeting ended with the intake of ten new members and and the announcement of upcoming events to look forward to.
F.C.C.L.A, according to the official website, is a non-profit organization that focuses on Family and Consumer Science education and promoting the personal growth and leadership of its members. F.C.C.L.A members learn skills that will help them later in life like, creative and critical thinking, practical knowledge, character development, career preparation, and interpersonal communication.
There has not been an F.C.C.L.A program at Ada High for several years. Jones, a new F.A.C.S. teacher at Ada High School is excited to revitalize F.C.C.L.A. at AHS.
"F.C.C.L.A is a great organization that provides leadership opportunities and experiences for all students," said Jones.