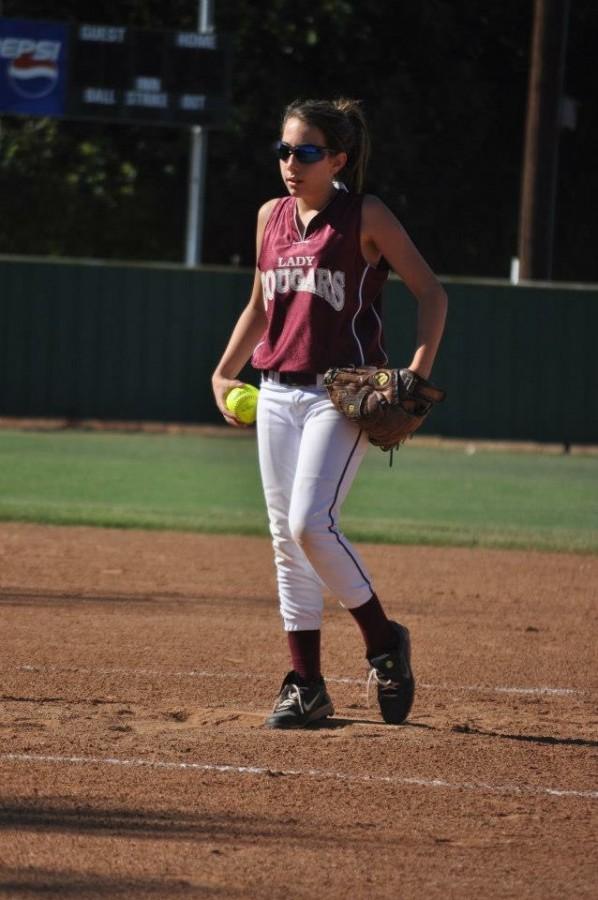 Ada High Junior, Morganne Freeman's, winter break was a little different than most.  She spent her break in sunny Florida competing in a national softball tournament.
Freeman, who, attended a tryout in the month of October at Oklahoma City University, competed against thirty other girls for a slot on a national softball team.  
The Under Armour Softball Factory Christmas Camp and Tournament was sponsored in every state by Under Armour and Gatorade, and the attending girls were put through a series of evaluations, such as, fielding, running, and hitting.  Girls making a national team were invited to the national tournament.  Tryouts promoted an opportunity for players to "get discovered," "get evaluated" and "get recruited."
After making a national team, Freeman attended the tournament in December of 2015, in Vera Beach, Florida, as a member of  one of ten teams in the nation.
Freeman attributes her  success in making the team to "giving 100 percent effort, staying positive, and cheering the other contestants on."
Freeman has been playing softball since she was three years old. She began playing because her mother played and then coached her sister's team. She wanted to be like her sister, so she began her softball career and came to love the sport, playing both the pitching and third base positions. She loves working with her team and close games where her team prevails in the end.
Freeman's Ada High teammate, Tara Horton, admires her dedication her team.
"She is a very big supporter," said Horton.
Freeman attributes her successful career to her coach, Erin Mitchell, who made her up her game from freshman year to sophomore year, making her take the game more seriously. She also credits her travel team.
Mitchell is proud of Freeman's accomplishment and loves having her on the Ada High School team.
 "Morganne brings a great attitude everyday. She works really hard everyday. She may trip every now and then, but she's really fun to be around. She's really fun to coach," said Mitchell when asked what Freeman brings to the school's team.
Mitchell predicts that Freeman will go on to play college softball and is interested to see where she goes. She believes that Freeman going and playing in shootouts and things will give prospective coaches the opportunity to see her play.