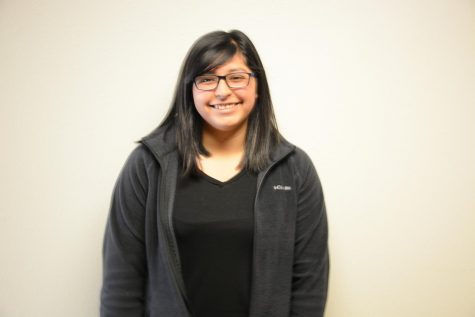 Karla lives here in Ada with family.  She enjoys the company of her cats, and they are named as follows: Rocket, Smokey, and Cheeto.  She doesn't care for dogs but many of her friends are quite fond of them so she holds no strong opinion against them...  As long as they stay away from her "Pwecious wittle fuzzlewumps."
She is a Sophomore here at Ada High, and aspires to be a psychologist, and hopes to help youth in her days as one.  She will be sixteen as of July the Twelfth.  She enjoys spending time with her friends in between classes, and during lunch.  She is spiritual but not religious, although she doesn't believe in prejudice against religious groups and affiliations, she believes in the right of the people and that the first amendment should be upheld, however no one persons rights should never outweigh that of the people.
This is her first year with the Cougar Call, but she hopes to make an impression to be remembered for the ages.
Karla Charqueno, Staff Writer
Mar 29, 2018

Is Oklahoma next in line for teacher walkout?

(Story)

Mar 29, 2018

Black Panther makes movie magic

(Story)

Mar 02, 2018

We need to support the Time's Up movement

(Story)

Feb 28, 2018

Team USA dominates at the PyeongChang Winter Olympics

(Story)

Nov 30, 2017

The need for gun control in the United States

(Story)

Sep 30, 2017

Senior advice to sophomores

(Story)