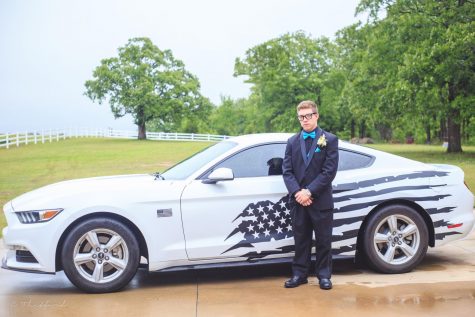 Garrett Rhynes is a senior and partaking in his first year of staff writing for the AHS CougarCall.
"I am excited about going out in the community or school and interviewing people for my articles." Rhynes' says when asked what he is most looking forward to this year in journalism class.
Along with journalism, Rhynes' also enjoys playing football for the Ada High cougars, and he also wrestles once football is over. Not only does he enjoy playing football, Rhynes' also is a hardcore fan of the Patriots. His other passions include golfing, his Mustang, America, and his close-knit group of friends. After high school, he plans to go to the University of Oklahoma in Norman, but has not yet decided on a major.
[related title="Related Stories" stories="12298" align="left" background="on" border="all" shadow="on"]
Garrett Rhynes, Staff Writer
Mar 29, 2018

Cougar golf teeing up for a new season

(Story)

Mar 29, 2018

Cougar golf hits the season off right

(Story)

Feb 28, 2018
Jan 30, 2018
Jan 19, 2018

Ada wrestling takes fifth in Florida

(Story)

Jan 11, 2018

Twin Talk: Tyde and Tovan Thomsen

(Story)

Dec 01, 2017

Ada Finally Finds a Way to State

(Story)

Nov 01, 2017

Undefeated Blanchard falls to Ada

(Story)

Sep 22, 2017

Cougars roll Durant

(Story)

Sep 13, 2017

Ada adds teachers to high school staff

(Story)

Sep 15, 2017

Cougar football team plans for improvement

(Story)