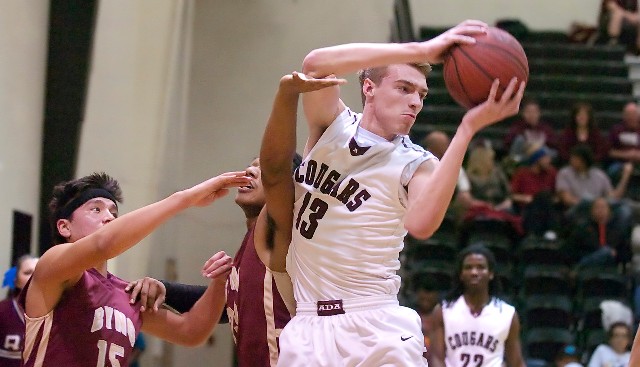 "Richard R. Barron"
The night was cold and dark in Henryetta as the Ada Cougars suffered a devastating defeat to the Byng Pirates.  With a final score of Ada 36 and Byng 42, the Cougars were bumped out of the playoffs.
The Cougars arrived in Henryetta with high spirits and vigor in their voices.  The Cougars thought the game with the Pirates would be an easy win. The fact was that the Pirates were ready for the Cougars with open arms.  The battle between these two teams was a historical moment as the last time Ada and Byng met in a playoff match was in 1992.
The two teams were locked into a heated battle from the beginning of the match.  The Ada Cougars', Cory Kilby, was in for a hard night as he went up against Byng's, Andre Davis, in the post. As the teams fought with all they could muster, the score was soon tied 16-16 in the first quarter. Both teams were shooting very well from the 3-point line, but in the end Byng was the true sharpshooter between the two. The main sharpshooter from Byng was Jacob Birdshead, hitting 5-of-7 of the shots from behind the 3-point line.  The Cougars were trying to defend the Pirates for as long as they could as the seconds ticked away on the clock.  As the first half of the game ended, the score was 18-14 with the Pirates in the lead.
Cory Kilby was asked what was said to in the locker room at halftime.  "Coach told us we could do it.  He said we need to knock down open shots and play defense."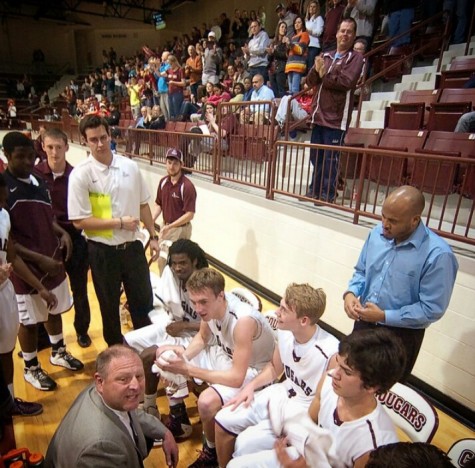 Byng's sharpshooter, Birdshead, came out shooting early in the third.  Birdshead soon widened the lead on the Cougars, the score 23-14.  The Cougars had their hearts set on taking the game away from the Pirates.  Jermaine Lawson score a fast-break basket early in the third quarter.  With that aggressive force of action, the lead was shortened to one point with a score of Ada 22 and Byng 23.  With the lead at their fingertips, the Cougars were filled with renewed energy and hope.  The battle between the Cougars and the Pirates was taken to the final quarter.
The final quarter was heated from the beginning to the end.  Both teams were leaving everything they had on the court.  Davis and Kilby were both scoring throughout the final seconds of the battle.  The Cougars tried to make a comeback, but the threes made throughout the game soon decided the winner.  The Cougars walked away from the game with a record of 20-8.  The Pirates went on to face Fort Gibson and suffered a defeat.  As the Ada Cougars basketball season comes to an end, the players will work to smooth out the rough spots from the season.